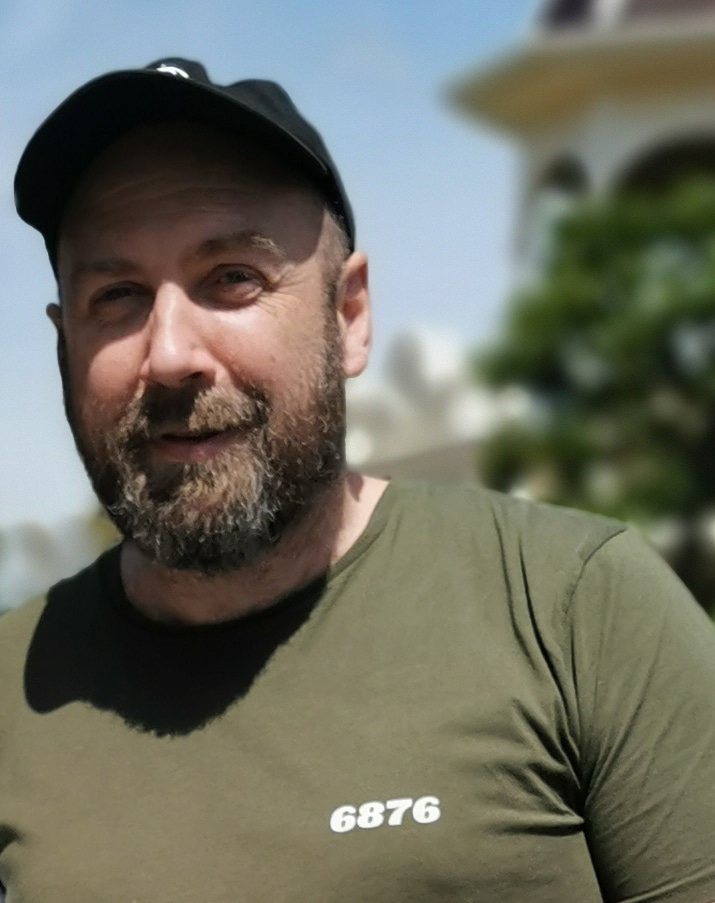 Peter J Scott
Photographe
5 Lennox Court High
Craigends Kilsyty G65 ONT
Glasgow
Tél. : 4478 36 25 55 49 fineartcafe369@gmail.com
ART MANET
My process as an artist now is pretty straightforward, I photograph the things that interest me, excite me, that make me smile and that sadden me. All manner of emotions – even those that are mundane; if it creates a feeling I will photograph it.  I look for the aesthetic everywhere, in a building, in the close up of a crack in a wall or a child's glove on a Greek beach.  I love colour and texture, they are signifiers of the memory or mood I strive to capture.   I then work through an editing process of associating image type with type to be used as various parts of a collage.  Once I categorise the images into their separate aspects of the collage I then start to cut them up to make new images which create landscapes-  the work on display at the exhibition is all about my Grandfather's family and my ancestry and the exodus of Scots due to the poor economic climate in North East Scotland that caused many to leave their homes and lifestyle.  Strong parallels with the Scottish novel a Scots Quair.
---
Peter studied at Glasgow School of Art graduating from the successful Environmental Art department in 2001.
Peter practices as an Artist and teacher.
He has also worked at the Tate Modern, and founded the Linlithgow Art Collective and was the  managing director of Linlithgow CCA for two years.
He currently teaches and lives in the Central belt of Scotland.